A team divided can not stand.
An organization that implements projects or a PMO without the leadership of the organization's explicit acceptance is doomed to fail. Confusion about who leads departments or projects will cause the organization to be divided.  A house divided can not stand.
Failing projects cost valuable resources.
People are called project managers for all sorts of reasons.  Many times a person is selected to be a PM because of technical competence.  If the PM can not lead and work within the framework of project management best practices the PM will fail costing you valuable resources.
Like picking a top coach, quarterback, or ball handler; picking and developing the Program Office Manager, Project Manager, or team member, is critical to your project's' success.
Virtual project teams that have members who have grown up with the social internet are most vulnerable to finding themselves leaderless. Everyone contributes democratically yet clear responsibility for the deliverables is often lacking.
Achieve maximum project potential
Teams
Skills, processes, procedures, and rules can each be taught but poor project management can cripple your organization, cause strife, create confusion, disrupt daily activity and become downright miserable.  Talented teams make the difference.
Projects are projects
Some may disagree, however; no matter the size and scope of the project, whether moving across the street or across town, developing new products, building businesses in third world countries, presenting to congress, or the UN, ALL projects are just projects and can be exciting and rewarding to create and execute…if you know how.
Trusted Expert Support
You decide when you're finished, in the meantime we're here when you need, and for as long as you need us; even if it means talking at 3am to meet an important deadline.  If your project team needs help, don't leave them stranded.  It's your bottom line that suffers.
Easy
Projects really can be exciting and easy if you know what needs to be done.  If you're engaged in any kind of project and need help we're here to smooth the bumps, identify the obstacles, and help you orchestrate success.
Testimonials
First off, you certainly deserve the thanks of Scripps Howard, Rockwell International, and myself...You were the most talented and dedicated person...I have ever worked with in my thirty four years in the workforce.
- Mike Williams, President and CEO Hall Processing Systems, Inc.
A tenacious program and project leader whose intelligence and determination are hard to beat.
- Warren Hogan, President and CEO Hogan Center - Six Baldridge National Quality Recipients
9837
Most Scheduled Activities in One Project
1200000000
Dollar Value of all Projects worked on
The projects below demonstrate that the principles of managing projects applies to almost any endeavor.   The eclectic nature of this portfolio ranges from web development, product development, inventing, public speaking,  business startup, and more.  
The Process
Is your project failing? Do you feel your projects should be more repeatable? Does your Program Management Office seem out of sync with the rest of the organization? Are your employees confused about who to follow: a department manager or a project manager?
Don't waste any more time or money and let me help you bring your projects or program office under control. I'll help you in establishing a program management process that brings successful conclusions to your business; large or small.
Evaluate
Need help with your projects or PMO?  I'll work with you to evaluate where the trouble spots are.  Working together you'll come to know exactly where to focus your attention.
Propose
Following the evaluation, recommendations are drafted and a plan to address the problems is submitted for your review.  This may be the most important part of the process because here is where you come to know exactly what you will achieve.
Commission
Kicking off projects is both fun and intimidating.  Change is about to take place and one of the first steps in the commissioning phase of the project is to ready your organization.
Execute
Bringing the plan to life is often times rewarding.  Executing to a plan that has been agreed upon means progress can be measured and the things that are important to you can be realized.
Blog Posts
Life is full of projects and project managers tend to have an innate ability to see the conclusion of a project long before it arrives and adjust available resources along the way to compensate for changing conditions. These articles shed light on both the art and science of project management and the program office.
An organization considering integrating a project management office ( a...
read more →
August 1, 2015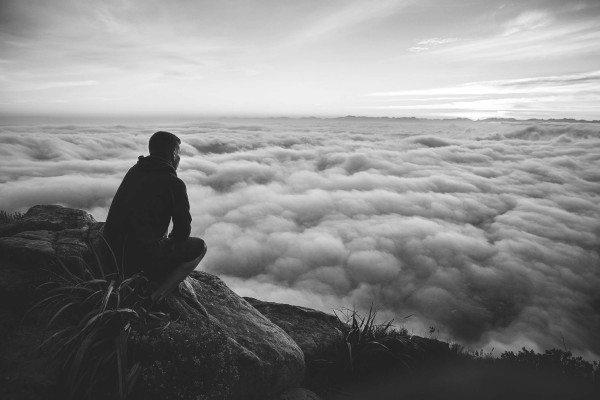 This is the first post h2 This is h3
June 29, 2015
KNOWLEDGE, EXPERIENCE AND FRESH IDEAS.
Something Old, Something New
Don't be fooled by hype and suggestions that project management is new. Projects have existed since man began organizing hunts, preparing for war, building communities, and making things.
Don't fall into the trap that suggests there is nothing new to learn about project management.  New tools and better insights into the minds of the managers and business leaders who depend on them to succeed are continually evolving.  Be certain to understand how these developments affect your business.
The Mind of Man
Whatever the mind of man can conceive and believe, the mind of man can achieve…through the grace of God.
A Thing
It is nothing but a thing…remember that.
On Corporate Change
Corporate change is simple: change the people or change the people.
Leave a Question or Comment
Just one step to success!
Join the community, contribute to the conversation, stay informed!